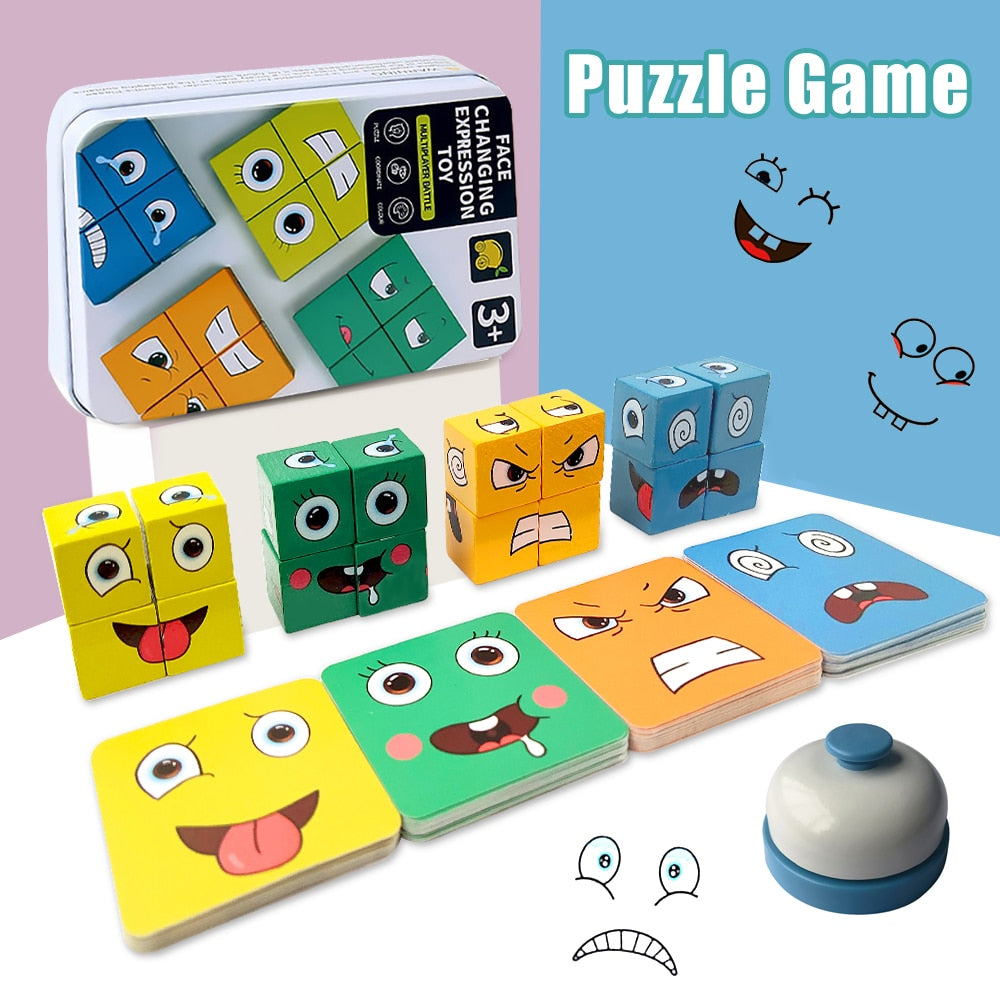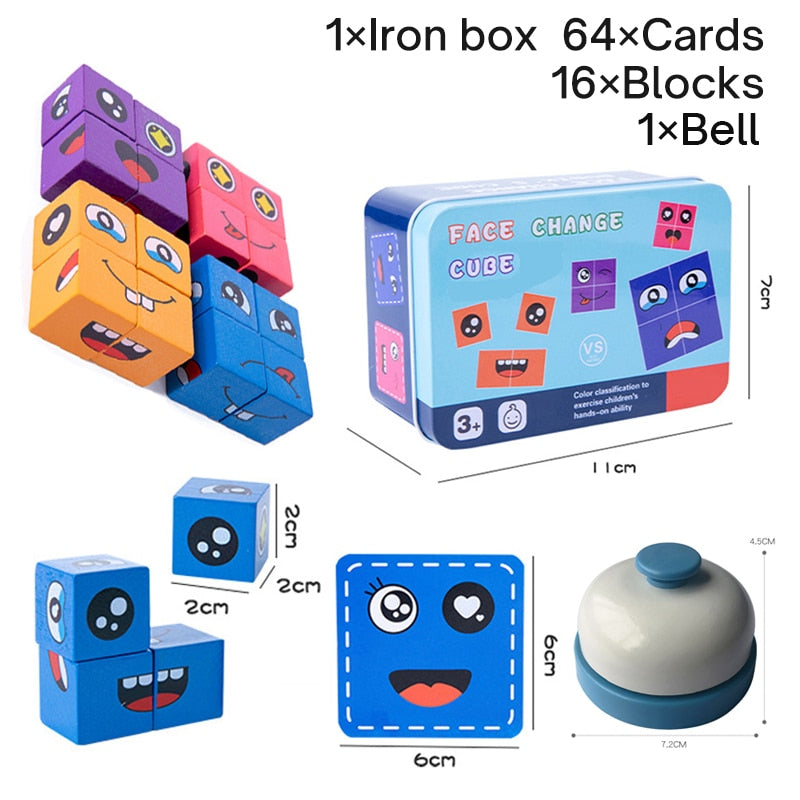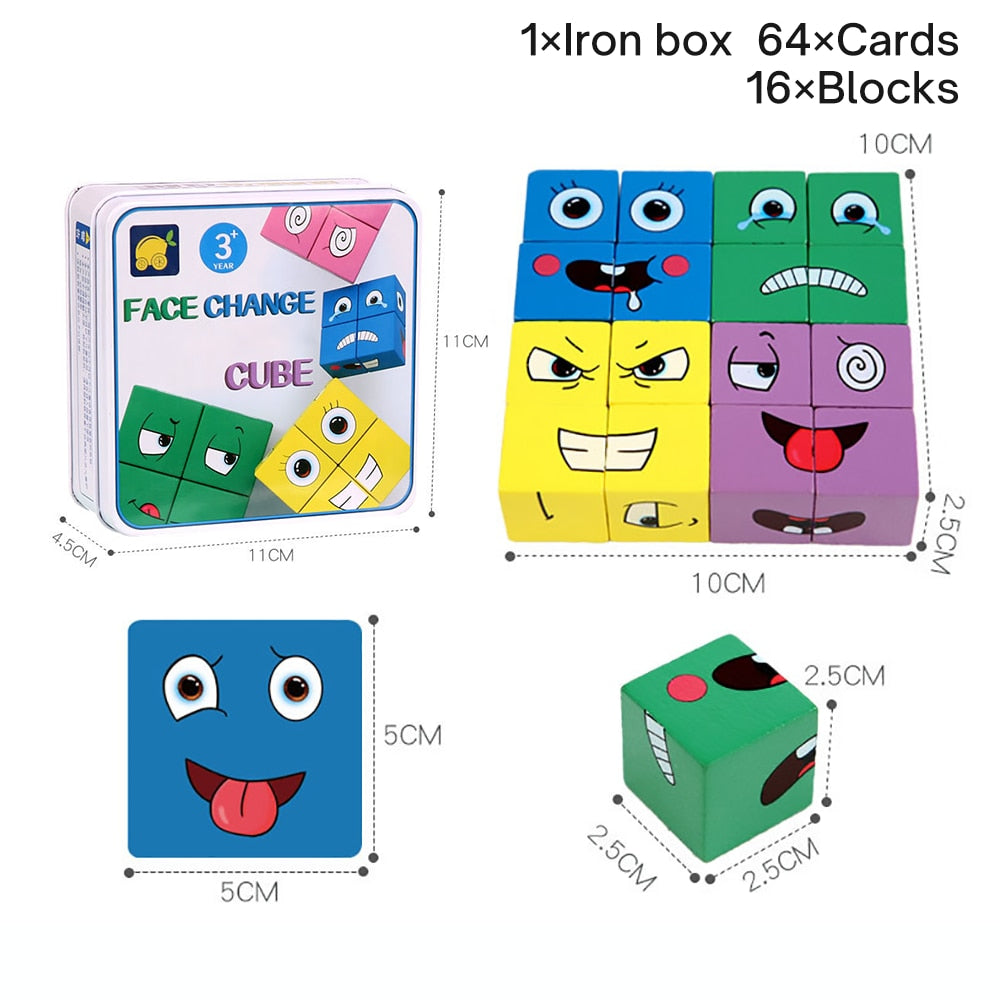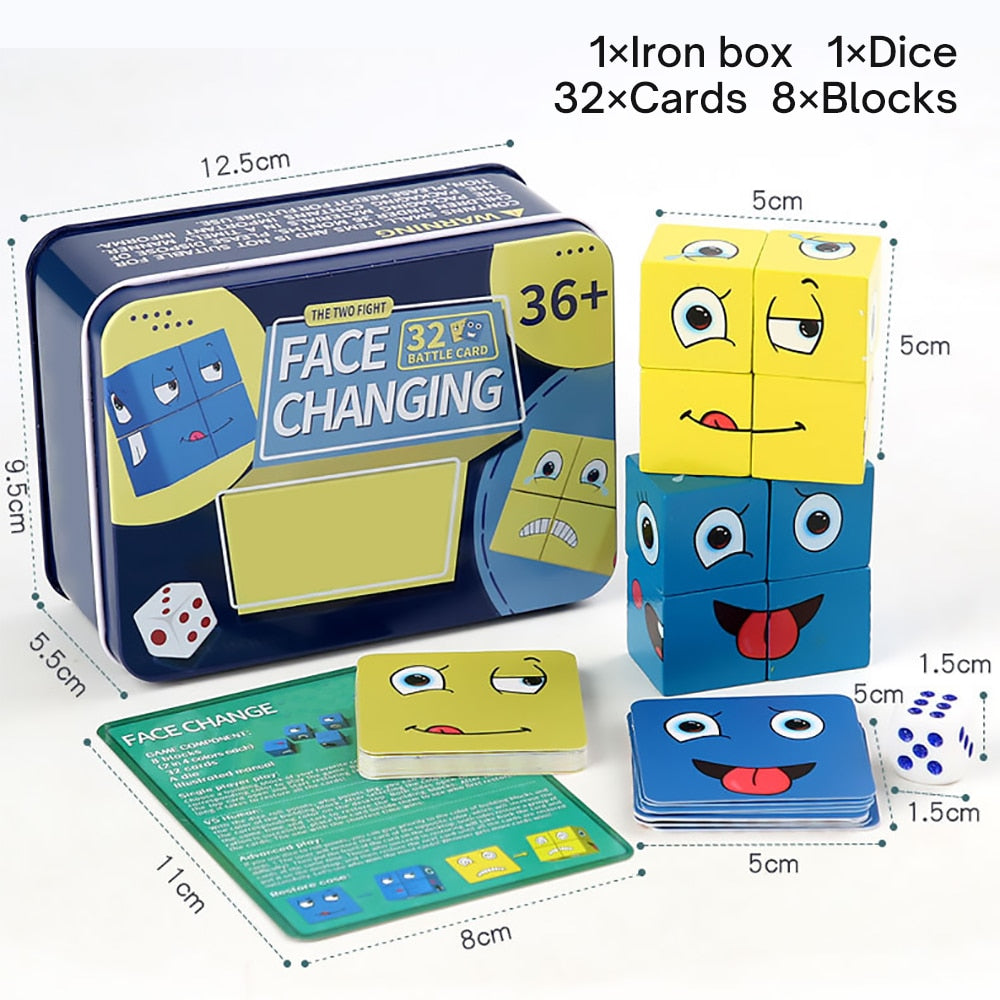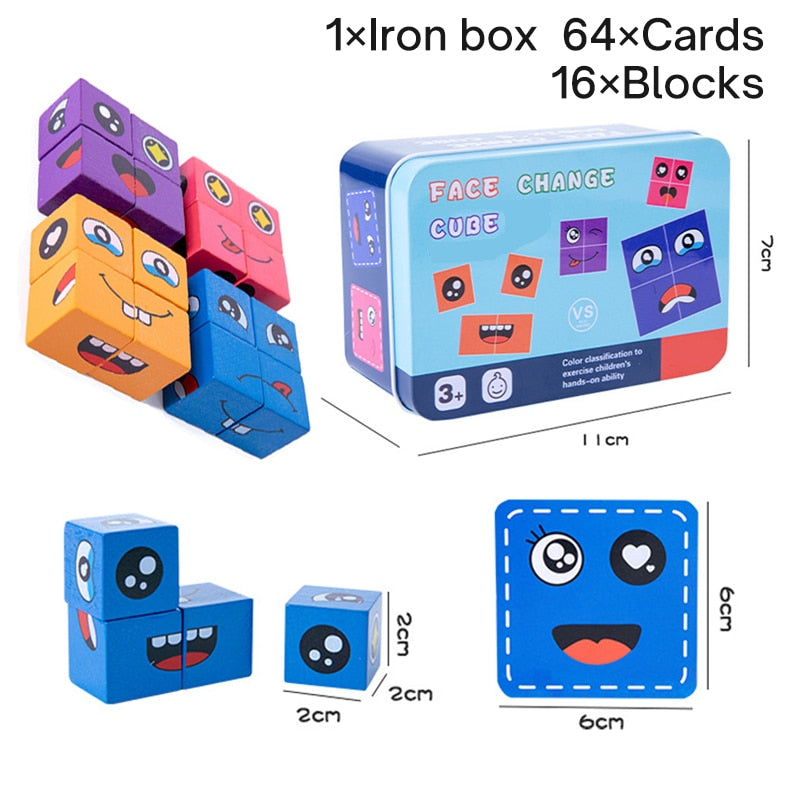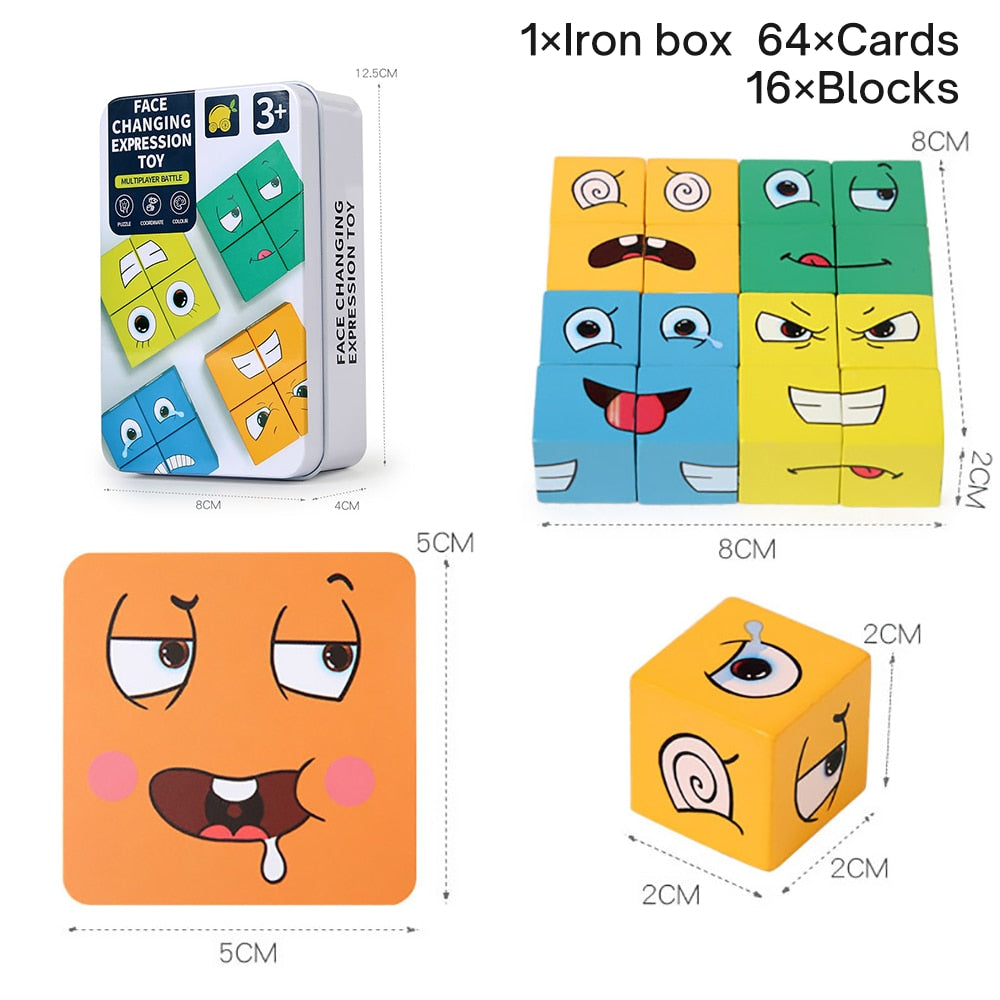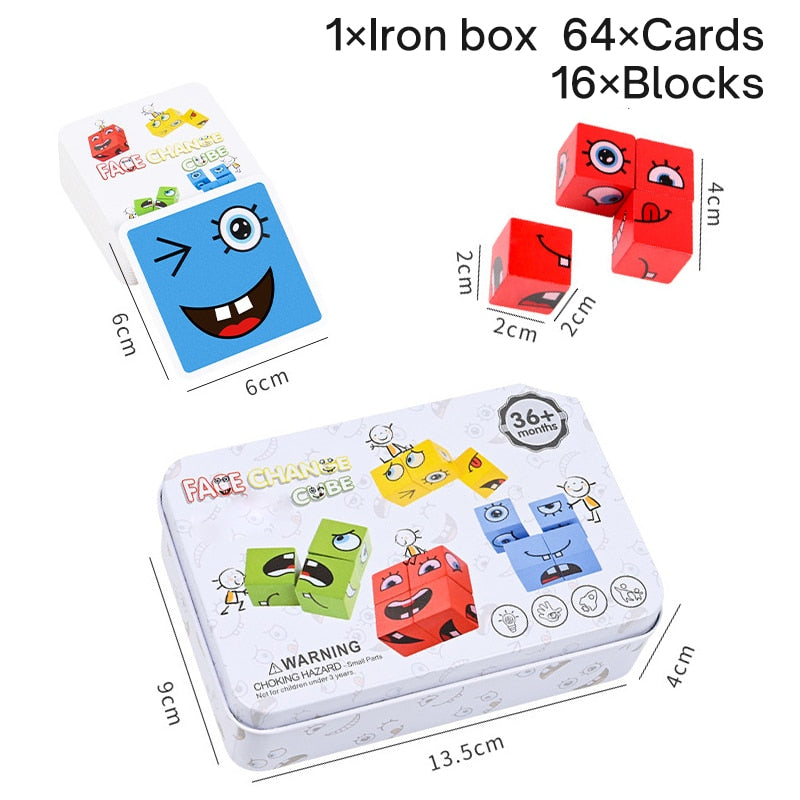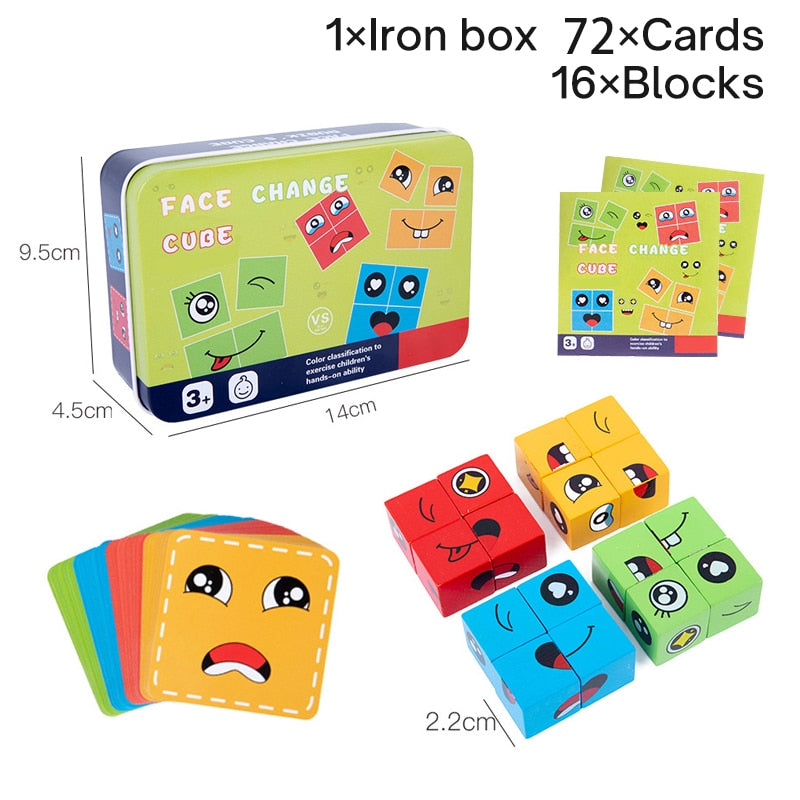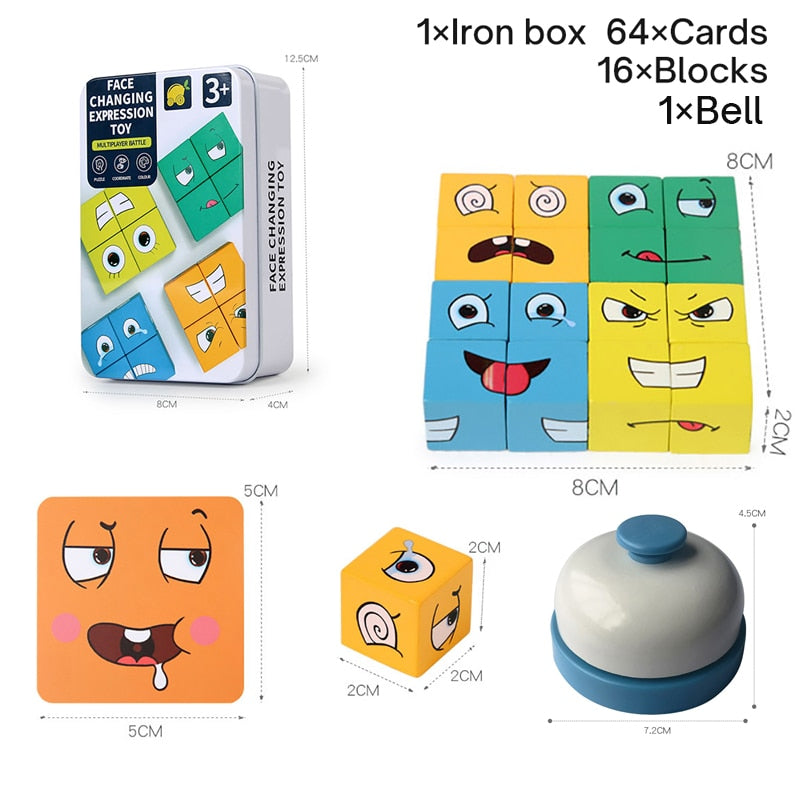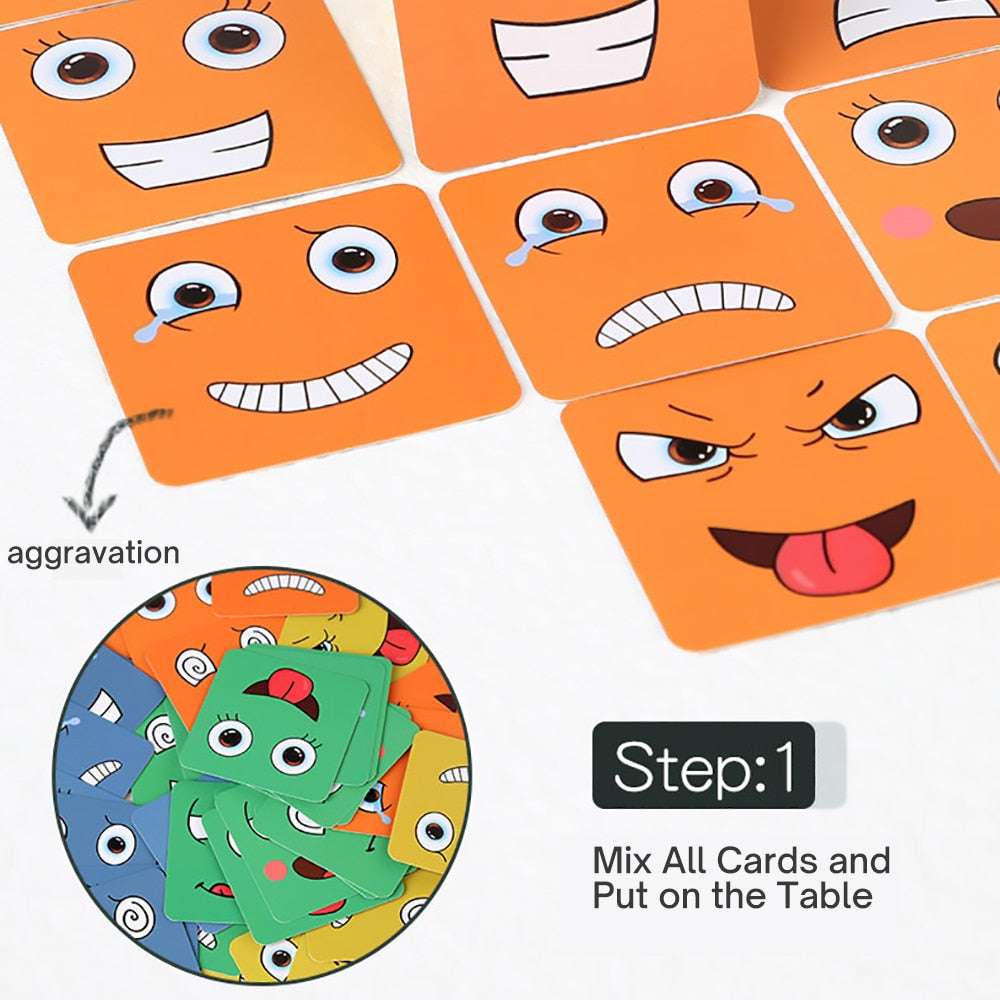 Kids Face Change Cube Game
Sale price
$17.55
Regular price
$21.55
Tax included.
★ Happy Play with Expression Puzzle Blocks: The expression block toy is suitable for 1-4 people and is a great interactive play toy. The children choose the building blocks of their favorite color, strap the emoji card upside down on the table and open a printout card each time. When they see the emoji pattern on the front of the card, each child needs to quickly put the puzzle blocks together in their hand.
★ Endless joy: Logical splicing, testing hand speed, writing the patterns on the game card quickly when the speed is fast and accurate. There are tons of ways to play these games to encourage creativity and independent learning while creating beautiful patterns and works of art.
★ High Quality: The water-based paint made from selected solid wood is mildly colored, and non-irritating, the surface is covered with foil and not easy to fade. The arc corner design of the playing card is not easy to bend and durable to play. The little board game with the changing cubes can stimulate children's imagination, practical skills of children, the ability of hand-eye coordination, logical thinking, and active brain.
★ You get 16 square wood print models, 64 challenge cards with changing faces. Color box storage, intimate groove design, easy to take, single-tier storage to avoid loss. The cute and funny grimace shapes stimulate children's interest in playing and let children learn through games.
★ Best Gift: Perfect Birthday Gift, Christmas, Baptism, Easter, Preschool Gift. It is also a great choice for parent-child interaction to enhance the parent-child relationship. The ideal size is also a great choice for travel toys.